4 Steps To Adding Email Marketing To Your Wheelhouse
Updated: Sep 10
By Kaitlyn Callahan
President Stryv Brands | Project Manager with BVO
We know that email marketing is daunting 😱 but we're here to relieve some tension and help you get started!
1. A necessary start to sending email marketing campaigns is building your contact list. After all, what good is an email campaign without anyone to send it to? 🤷🏼‍♀️
The best way to grow your list is by building a signup form and promoting it on your website, blog, and social media. For the most benefit, we recommend utilizing a double opt-in sign-up form.
The double opt-in sign-up form sends your new subscribers a confirmation after they've submitted their email address. While this adds an additional step to the sign-up process, it's worthwhile. Double opt-in aids with:
Avoiding deliverability issues from email address typos;

Allows you to ask your subscribers about want kind of content they'd like to receive;

Ensures your email marketing strategy is GDPR compliant.
You'll find a lot of success by placing your sign-up forms in high-traffic places, like your homepage, blog, and social media bios.
✨ Pro Tip: You could even add your sign-up form to your email signature!
2. Now that you've got a technique to grow your email list, it's time to determine your email style.
The types of emails you send will rely on what kind of small business you have. It's always a safe choice to integrate a monthly email newsletter. Other examples might include:
Promos for special offers or sales

Holidays or special events messages 🎄🎃🎆

Personalized discounts or coupons for your most dedicated customers

Transactions emails (e-commerce receipts, appointment notifications, etc.)
3. The third step to initiating a compelling small business email marketing campaign is proper email design and content creation.
Not an email design professional? Fahgettaboudit! Most email marketing tools have drag-and-drop editors that are convenient for everyone so that even beginners can design beautiful email marketing campaigns!
The number one thing to remember when it comes to small business email marketing is that you don't need to be excessive with your designs. Email is supposed to save you time ⏰ so don't stress out by creating overly complicated and intricate emails; stay dedicated to your brand image. You'll manifest subscribers that see your ingenuity and trust you!
Another important aspect of email design is the call to action (CTA). You need a CTA button that corresponds with the content of your email to tell the readers what it is you need them to do. Here are some common CTA examples:
Read 👀 another article on your website

Browse your new products

Redeem a discount 🤑 code

Download an ebook, attend a webinar, or access other specialty created content
Competing CTAs sends a mixed message to your readers and could harm your click-through rate, this is why recommend only having one call to action. If you have multiple goals in mind for your campaign, create a hierarchy to show your contacts which is most significant.
Writing The Content For Your Campaigns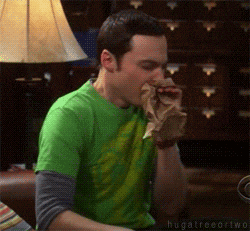 It's OKAY, just breathe!
The most important thing at this stage is the customer. 🙋🏼‍♀️🙋🏾🙋🏾‍♂️ When designing your emails, try to ask yourself what your subscribers want to read and how you can provide them with value. The easiest way to write this kind of targeted content is to segment your email contacts into smaller lists with similar interests.
When sending mass emails to your contacts, it's almost impossible to convey a message that's relevant to everyone. So I'd recommend grouping contacts with similar needs or interests to send more targeted and higher-quality content.
You can divide your contacts by:
Demographics (gender, age, location)

Purchase history (preferred product categories, number of purchases, whether or not past purchases were during promotions or sales)

Brand loyalty (new leads, longtime customers, VIPs)

Email engagement (customers who click on all of your emails vs. people who haven't opened a single email)
Once you break down your contacts into segments like these, it becomes easier to craft a message that pertains to your target market and increases engagement.
An important aspect of email content creation that's easily overlooked is your subject line. This short sentence is the initial impression your audience sees from your campaign. For this reason, you'll want to ensure that your email subject line is eye-catching but not overly promotional.
4. Send your campaign and analyze the performance.
If you thought clicking "send" was the last step, think again!
To make the most of your hard work, it's important to always be analyzing 📊 the campaign's performance. Emails are one-of-a-kind when compared to other digital marketing channels because email provides an abundance of statistical data to assist your future campaigns.
Some essential metrics to be aware of include your:
Opening Rate 📨

Click-Through Rate 📩 and

Conversion Rate 💲
You've got this, no one is going to know your subscribers better than you! If you feel that you're in need of more information, contact us here at Buchanan Virtual Office, we're here to help you grow your business to all that it can be!
Stryv Brands specializes in helping small businesses understand and utilize digital and physical branding. Find out more about them and Kaitlyn on their website www.stryvbrands.com or keep up with them socially via Facebook, Instagram, or Pinterest 📱